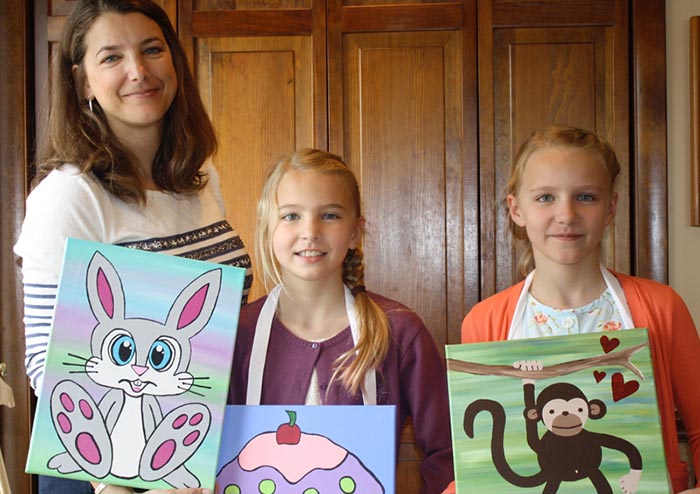 Painting Fun!
For children and adults – individuals, groups, public sessions, FUN-draisers and private parties.
Paint Parties: Each paint party is a guided session with an instructor who will help you recreate the selected painting that your party has chosen. We offer private birthday parties, group sessions, FUN-draisers and public sessions for children and adults.
Feel free to register on the CALENDAR page of our website or call our studio at (215) 962-8882 or (609) 460-4582 to plan a program tailored to your needs.
Kid's Birthday Paint Party
The perfect place for your child's birthday party!
A fun painting party for your child and their closest friends. Everyone with leave with their own masterpiece at the end of the day.
Group Painting Fun
Painting fun session for your organization, club or group. Bar Mitzvah, Youth Groups, Girl Scouts, Brownie Troops, Cub Scouts, Boy Scouts, 4H, etc
Adult Painting Sessions
A special private event for you and your guests! A private party ensures that our studio will be closed to the public and the entire space is reserved for your group.
Public Fun Painting
A fun night out for you and your friends! The experience provides you with a time to socialize and spark your creativity through the assistance of the instructor and the step-by-step directions.